Over the past week (10-16 February 2018) our Managing Director, Murray Saylor attended the intensive and rewarding 2018 MIT Innovation & Entrepreneurship Bootcamp held at the Queensland University of Technology (QUT) in Brisbane, Australia. The following is Murray's MIT bootcamp adventure....
Where to start this blog? It's been 24 hours since I said goodbye to my MIT Bootcamp family who for the last week I have had the pleasure of attending the 2018 MIT Innovation & Entrepreneurship Bootcamp rollercoaster adventure ride with...... "what a ride!"
I was a late applicant to attend the Bootcamp and so in a one week period with the support of QUT and the MIT team I worked my way through the application process, and by the time I came out the other side, I was notified I was attending the Bootcamp. But, nothing prepared me for the ride I was about to embark on.
As a business owner, amongst all the activities managing the business, and delivering projects I worked through the MIT pre-reading material and activities, I have to admit I did not complete the pre-reading but in a way it was a blessing in disguise through the Bootcamp week.
Advance Queensland Scholarship
I would like to take the opportunity to thank Professor Rowena Barrett (Head, School of Management, QUT Business School, Queensland University of Technology) who provided timely advice and assisted me with my Advance Queensland scholarship application. Humbly, I was one of 3 Advance Queensland/QUT scholarship recipients - Suhyun Kweon (winner of the Brisbane Climathon) and Max Wasley (Youth Without Borders) were the other recipients.
.
Queensland Government media release
QUT advised that I was the first Torres Strait Islander to be selected to attend the Bootcamp and be awarded the Advance Queensland scholarship. I am confident I will be the first of many who will attend the Bootcamp in years to come, I will make sure to provide opportunity for other's to attend.
Bootcamp Whirlwind ride in Innovation and New Ventures Leadership
I turned up on a muggy Saturday night with a feeling of anticipation and energy to get my QUT ID card and attend the Bootcamp welcome event. By the end of the evening I was informed and realised:
130 Bootcampers,
39 countries represented,
Close to 1,600 global applications, and
I can't wait for the ride to start.
QUT, Brisbane, Australia 10-16 February 2018
My wish was granted and we raced through learning about schedules, programs and by the end of the first day I was part of a 5 member start up team (called the Knight riders) that would ideate a start up focused on "Entrepreneurial pathway program for unemployed Nigerian women aged between 18-25 of age". More about my Knight riders family a little later.
Through the week under the guidance of the MIT coaches, guest speakers and other Industry leading entrepreneurs we worked our way through learning about entrepreneurship, leadership, and with our start up teams into early hours of the following day on our projects. Learning highlights were lectures by Bill Aulet, Jocko Willink (author of Extreme Ownership), Don Meij (Dommino's CEO), and my Bootcamp family members.
As an existing business owner the Bootcamp allowed me to step by step review:
my entrepreneurial journey;
understand areas of continuous improvement;
embrace business collaboration/innovation; and
most importantly, made me realise my entrepreneurial potential to enact social, and sustainable change in our communities.
Bootcamper Subra Ananthram being counselled by Jocko. Yes a staged photo :) Photo credit: Subra Ananthram
I am sure you realise by the photo it was not all hard work, lack of sleep there was a lot of laughter, friendships and light bulb moments connecting with a inspiring group of global village enablers focused on "sustainability".
My Bootcamp rollercoaster ride would not have been as enjoyable and rewarding without my "knight riders" start up team.
Knight Riders
As I shared earlier in this blog, the Knight riders was created out of the Day 1 pitch sessions. We rallied around an idea shared by brother Anas Yazid an Nigerian lecturer and entrepreneur. As a team we evolved into a family, and our start up focused on the "Makuba Ecosystem - Entrepreneurial pathway program for unemployed Nigerian women aged between 18-25 years of age". Each night we would meet our deliverable targets and as a team we would mould to look out for each other...even when we were not on the same page.
I want to thank each of the Knight riders team for their professionalism, patience, support and most importantly friendship. I am confident we will be crossing paths within our global village.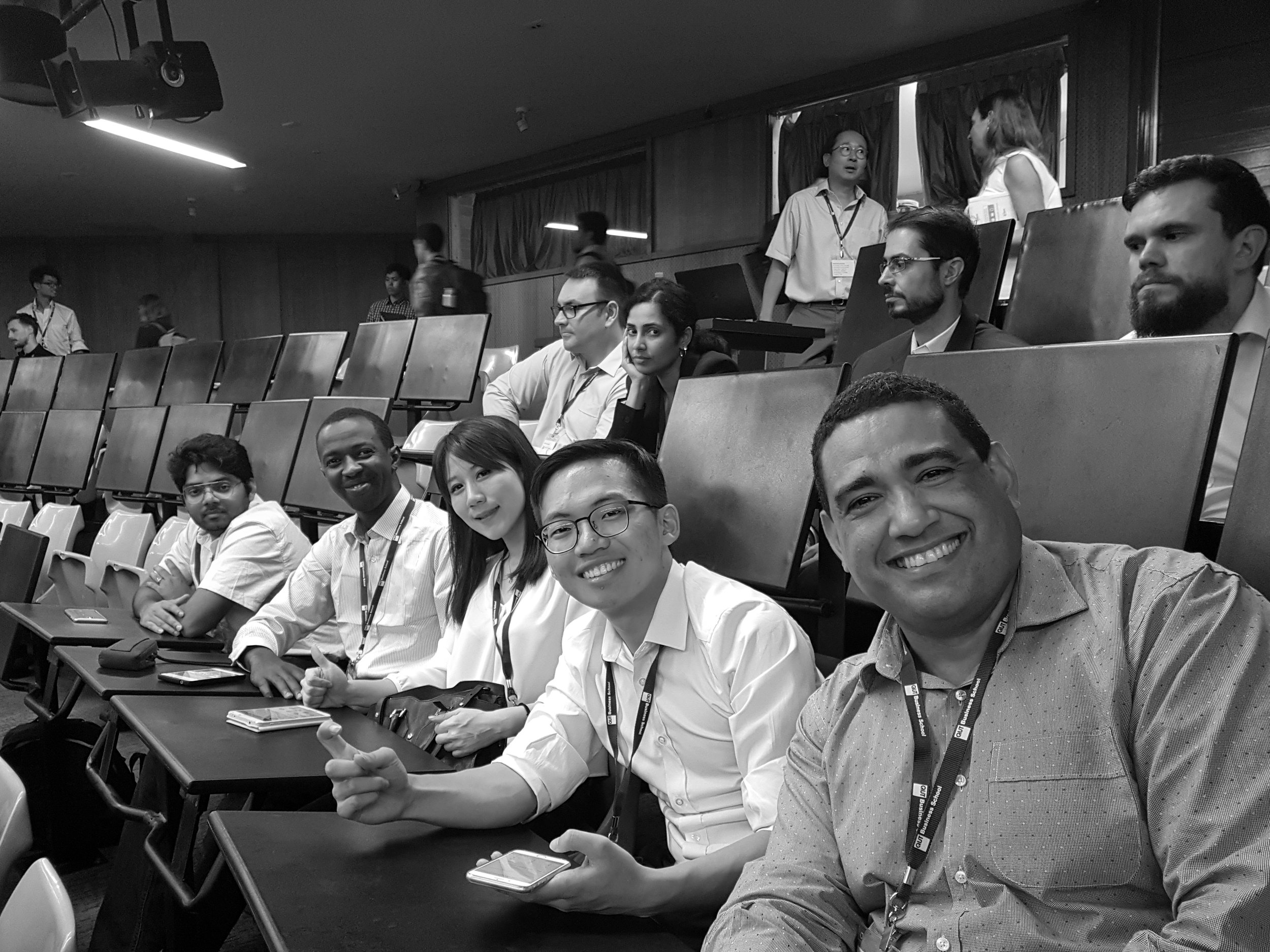 MIT Bootcamp Start up project family
Knight riders family members (L to R): Monil Nisar (QUT MBA Marketing Student and specialist - India), Anas Yazid (University lecturer, CERTIS and AISAD founder - Nigeria), Selena Fan (KPMG Finance consultant - Taiwan), Shuangle Chen (Bridge Plus creator - China), and Murray Saylor (Entrepreneur, Mentor and Community enabler - Brisbane).
Wow, what a ride!!
What do I share as closing statements? Firstly, thank you, thank you, thank you to my fellow Bootcampers, MIT staff, coaches, QUT and each member of the Knight riders team for the comradery, laughs and learning you provided to me. Our global village enabling journey has only just begun together and I am sure we will be collaborating, and keeping connected via social media and our Alumni.
What does the learnings I have embraced mean for my entrepreneurial journey? I will continue challenging the status quo, continue to embrace innovation and most importantly continue "maximising opportunities to make a difference" in our global village for customers and communities I have the pleasure to work with. In closing I only have one statement that reflects my thoughts about the MIT Innovation & Entrepreneurship Bootcamp experience, "Wow, what a ride!!"
Tagai Management Consultants is a dynamic management consultancy specialising in procurement, business development and community development services focused on empowering relationships and achieving results that meet and exceed our clients requirements in Australia and the Asia/Pacific region. Get in contact with us today.